03/03/2019, 3:00 pm,

The Feminist Collective. A Cooperation of the Kunsthalle Münster and And She Was Like: BÄM!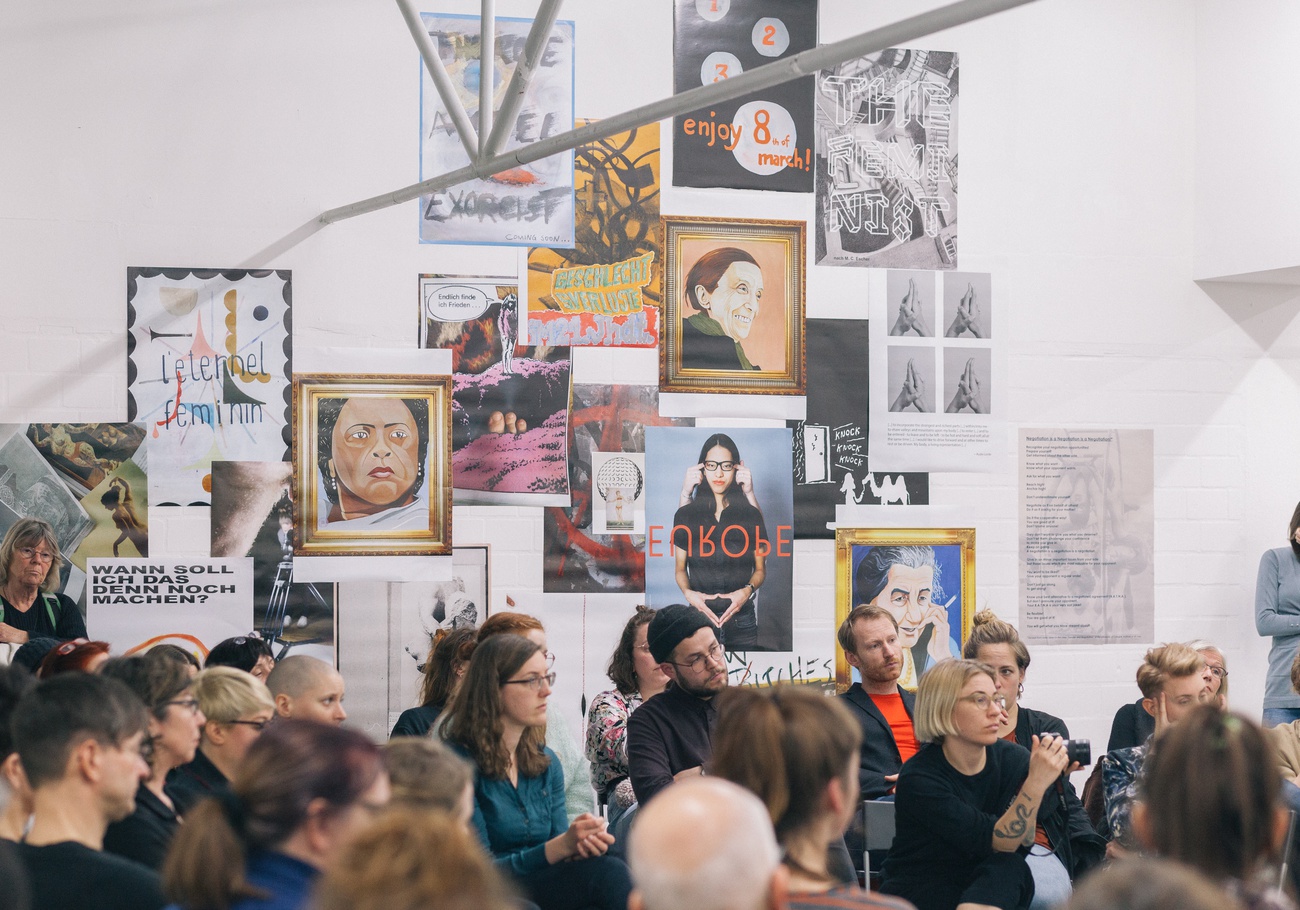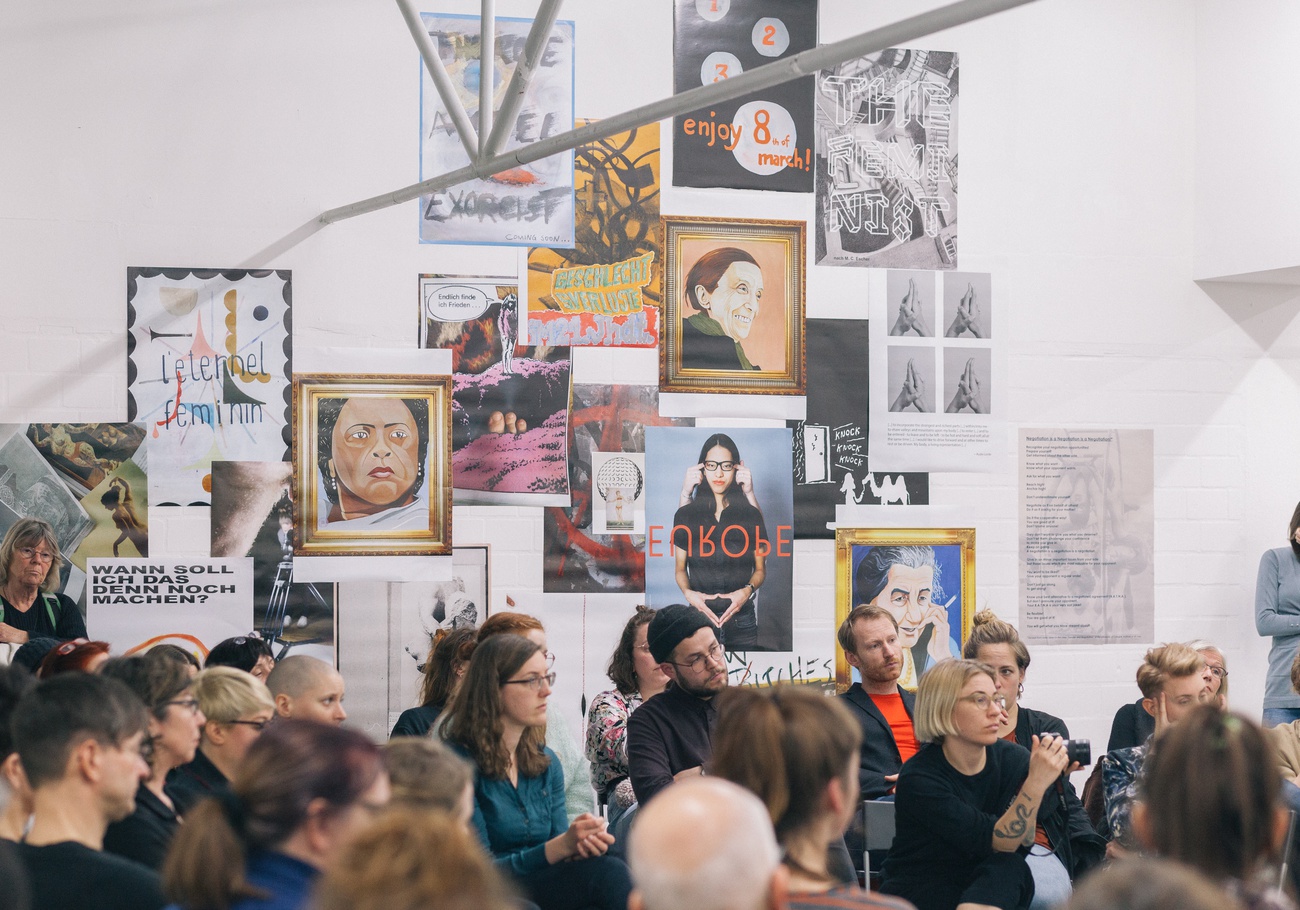 /8
On occasion of the exhibition Mary Beth Edelson: Nobody Messes with Her, the Kunsthalle together with the group And She Was Like: BÄM! invite you to engage with feminist collectives and thus provide a forum for a variety of voices*. In cooperation with protagonists from Münster and departing from Mary Beth Edelson's oeuvre, we have organized a programme made up of eight brief contributions highlighting current feminist debates and issues including various forms of working in collectives and joining up in resistance. It is meant to draw a bridge to Mary Beth Edelson's endeavour of changing women's role in society – efforts not only reflected in her art, but also and above all in her commitment to collectives such as Heresies, Chrysalis and WAC (Women's Action Coalition).
In the scope of civil rights and women's liberation movements, the concerns and interests of women had increasingly entered public debate during the late 1960s and early 1970s. A general critique of the establishment and overcome values had made a whole generation feel that they would be able to change prevailing social standards. The second wave of feminism brought forth debates, theories and groups that created an awareness for perfidious cases of sexism, firmly rooted in everyday life. In no time, women had gained an audience in public, teamed up for joint actions and held demonstrations. With resolve and a newly found self-confidence, women artists for the first time in history succeeded in collectively standing their ground in the world of visual art. Joining the ranks of these pioneering artists was Mary Beth Edelson.
And She Was Like: BÄM! is an active network for women in the Rhineland. Launched as an initiative of women* from the art and design field, BÄM! is aimed at all women* of different ages and professions, with different life scripts and experiences. And She Was Like: BÄM! stands for a contemporary, intersectional concept of feminism that does not follow any dogma, that lives multivoicedness, diversity and solidarity, and connects various genders and generations. http://www.andshewaslikebam.de
Programme:
Introduction: Merle Radtke (Kunsthalle Münster) & Luise Pilz (And She Was Like: BÄM!); Merle Radtke: Mary Beth Edelson and Her Work in Collectives; Sebastian Berlich (Kunsthistoriker Münster) + Luise Pilz: Combat Zone in the Domestic Environment : Mary Beth Edelson Sheds a Light on Domestic Violence; Coalition for Sexual Self-determination: The Paragraph 219a. The Coalition for Sexual Self-determination Introduces Itself
Discussion
Orane Courtalin (activist, head of the State Working Group on Girls' Work in NRW) & Antje Schmidt-Schleicher (Office for Equality): The International Women's Day; Elena Huber, Melanie Frischmuth & Ronja Stephanski (Women's*Collective Münster): Working in the Collective – Who are we, how do we work? What is intersectionality?; Ida Lennartsson (artist, Berlin and co-founder of CALL): READ YOUR CALL. About the Collaboration with Mary Beth Edelson; Inga Krüger (artist, Düsseldorf / Münster): Performance
In the context of the exhibition

Mary Beth Edelson: Nobody Messes with Her

, Kunsthalle Münster

 → Exhibition